WWX2014 speech : Nicolas Cannasse "One year of Haxe"
25 June 2014

The 4th International Haxe Conference WWX2014 organized by Silex Labs took place from 23th to 26th may 2014 in Paris.
Here are the videos of Nicolas Cannasse's speech at WWX2014

Nicolas Cannasse Director at Haxe Foundation
Nicolas is the original creator of Haxe, lead the development of the technology and manage the Haxe Foundation.
One year of Haxe
Nicolas sumed up what happened this year with Haxe, what are the new features, the upcoming ones, and answered the questions about Haxe evolution.
Videos
Part 1: One year of Haxe

Part 2

Haxe 3.2 plans

Part 3

Haxe Foundation

Part 4

Q&A
Part 1: One year of Haxe ========================
Part 2

Haxe 3.2 plans

Part 3

Haxe Foundation

Part 4

Q&A
Slides
The slides are available at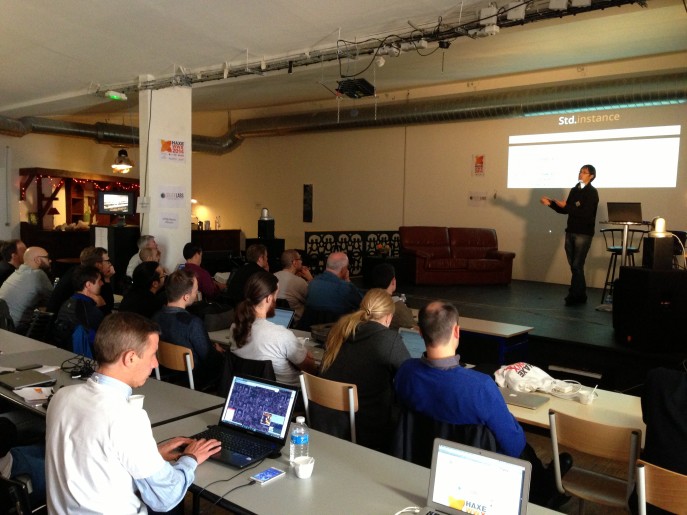 Other WWX2014 Videos
[Justin Donaldson "Promhx

Cross-platform Promises and Reactive Programming in Haxe"](https://www.silexlabs.org/?p=202971)
Video credits
Alexandre Coulon
Bastien Cantilhion de Lacouture
Nicolas Masson
Antonin Stephany