WWX2014 Speech : Bruno Garcia "Flambe"
30 June 2014

.
The 4th International Haxe Conference WWX2014 organized by Silex Labs took place from 23th to 26th may 2014 in Paris.
Here is the video of Bruno Garcia's speech at WWX2014.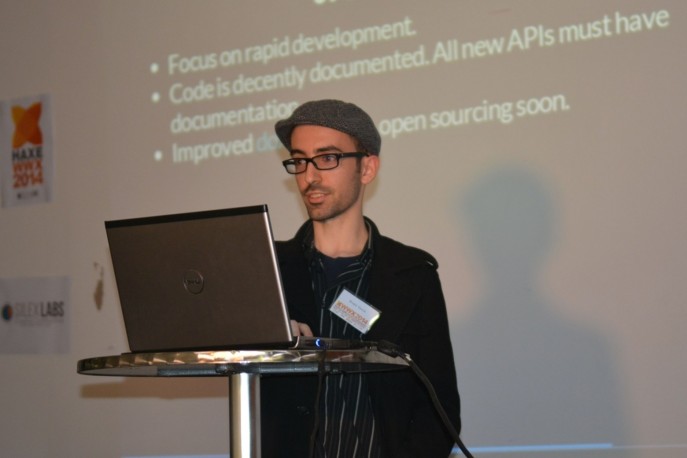 .
Bruno Garcia
Game Engineer, independent.
Bruno works on both the Haxe JS compiler and Flambe, a modern cross-platform game engine. He previously worked at Three Rings, SEGA, and Zynga.
.
Flambe
Flambe and Haxe has seen rapid adoption at companies like Disney, Nickelodeon, Hasbro, and others. Learn about the history of the project, principles that has guided development, and a peek at the future of Flambe and broader Haxe adoption.
Video
Slides
Links
.
Other WWX2014 Videos
[Justin Donaldson "Promhx

Cross-platform Promises and Reactive Programming in Haxe"](https://www.silexlabs.org/?p=202971)
.
Video credits

Alexandre Coulon
Bastien Cantilhion de Lacouture
Nicolas Masson
Antonin Stephany