.
The 4th International Haxe Conference WWX2014 organized by Silex Labs took place from 23th to 26th may 2014 in Paris.
Here is the video of Bruno Garcia's speech at WWX2014.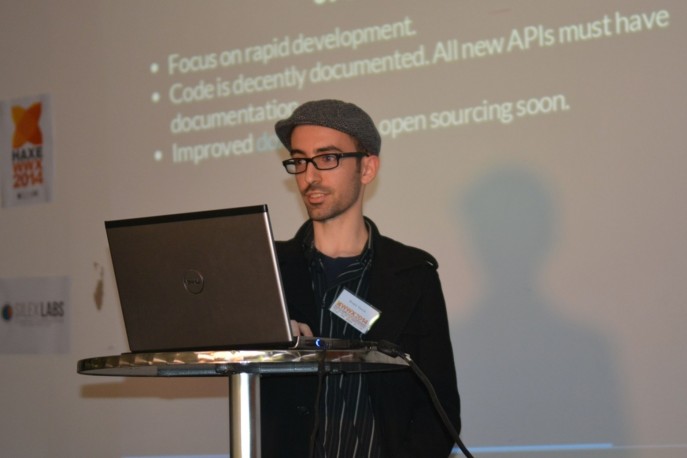 Bruno Garcia
Game Engineer, independent.
Bruno works on both the Haxe JS compiler and Flambe, a modern cross-platform game engine. He previously worked at Three Rings, SEGA, and Zynga.
Flambe
Flambe and Haxe has seen rapid adoption at companies like Disney, Nickelodeon, Hasbro, and others. Learn about the history of the project, principles that has guided development, and a peek at the future of Flambe and broader Haxe adoption.
Video
Slides
https://aduros.com/wwx-2014/#/
Links
http://www.ahhhhhhhhhhhhhhhhhhhhhhhhh.com/
http://threerings.github.io/flump/
https://aduros.com/flambe/api/flambe/util/Pool.html
.
Video credits

Alexandre Coulon
Bastien Cantilhion de Lacouture
Nicolas Masson
Antonin Stephany