Silex Labs is opening a certification program.
You have skills related to one of our projects? Well now you can prove it!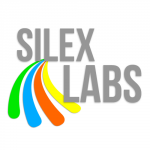 This would allow you to boost your resume, or attract business. And we will advertise the list of certified users to help people find you.
Certification Process
What does it take to be certified ? Of course you must know and use the project you wish to be certified for.
Then you must meet one of two conditions :
you're a member of Silex Labs
or
you've contributed something to the community. This can be an article, a video, a tutorial, a logo, you name it
Get in touch with us via email at contact "at" silexlabs  "dot" org, and we'll set up an interview with someone from the project who will check your skills.
 AmfPHP Certification

For AmfPHP certification, you must prove that you master the following skills :