Silex new features: dashboard & sections
15 February 2017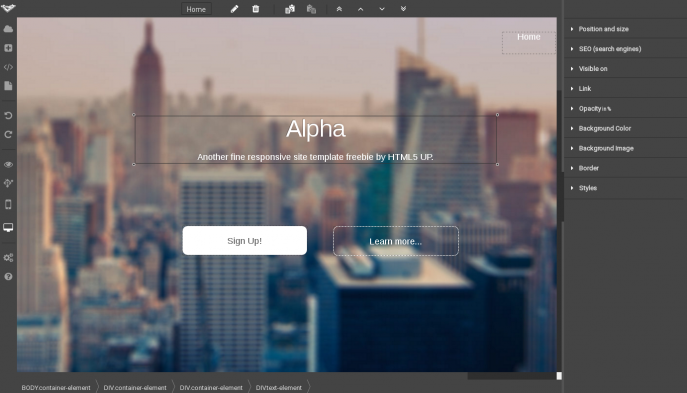 Did you know? There is a newsletter to keep up with Silex latest news, subscribe to Silex news letter (less than 1 email per month).
Dashboard
Here is the new dasboard, which shows up when you open Silex (try it here on editor.silex.me).
In the dashboard you can do these actions:
Open an existing website, either by importing it from a cloud storage or by selecting it in the list of recent websites you have opened
Select a "blank layout" help wanted, give a description
Select a template and start adding your content in a pre-made, ready to use website
Read the docs on the Dashboard here.
The Dashboard looks like this: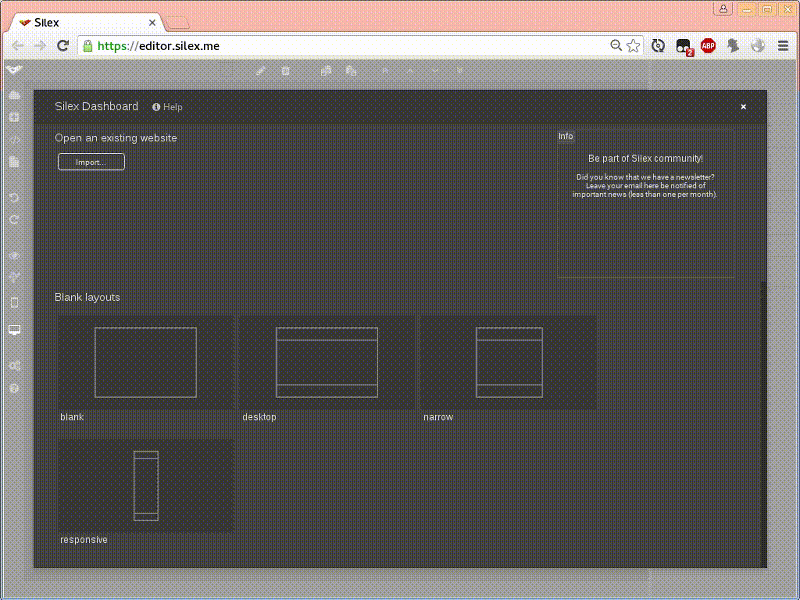 Sections
Here is the documentation on [Silex building
Sections make it possible to do the following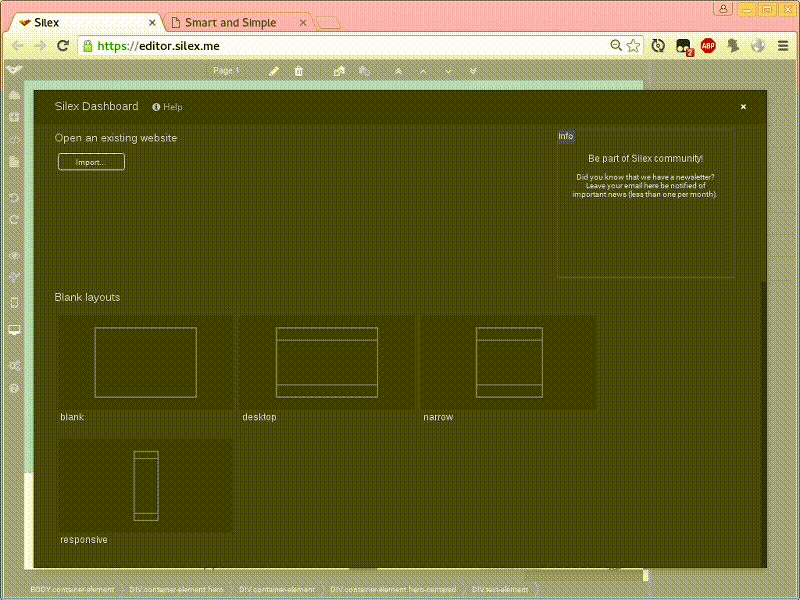 A new template for the new version
There is a new template, here is how it looks and how to customize it: