Elliott Stoneham's speech at the Haxe conference WWX2015
Elliott Stoneham is a freelance developer. Elliott first discovered programming in 1974 and has been inhaling deeply ever since. He exhibited at the first Internet World Show in London and wrote the website that sold the first insurance product online in the UK. After working as a systems programmer into his 30s, Elliott detoured into IT and general management, gaining 2 masters' degrees in business administration and Chinese, besides raising 2 charming but errant children.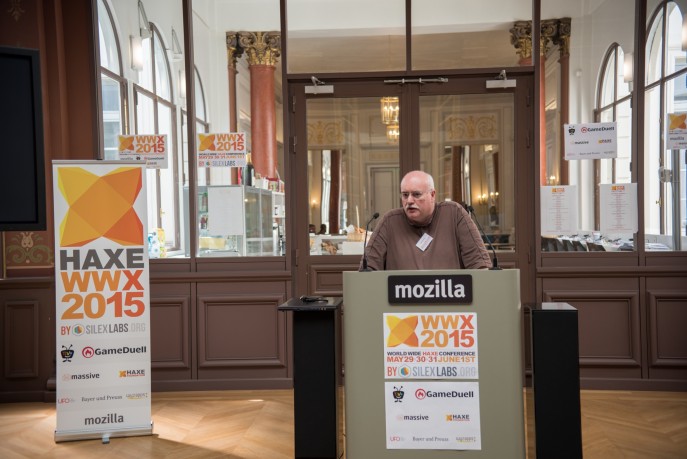 Elliott's talk "Prospects for using Go libraries in Haxe" focuses on his current personal passion; the development of his TARDIS Go -> Haxe project and the potential re-use of Go libraries in Haxe. With examples ranging from Unicode normalisation to image inspection, it is the only talk with speaking-in-tongues and nudity (not him).
slides of the talk "Prospects for using Go libraries in Haxe"
Watch the video: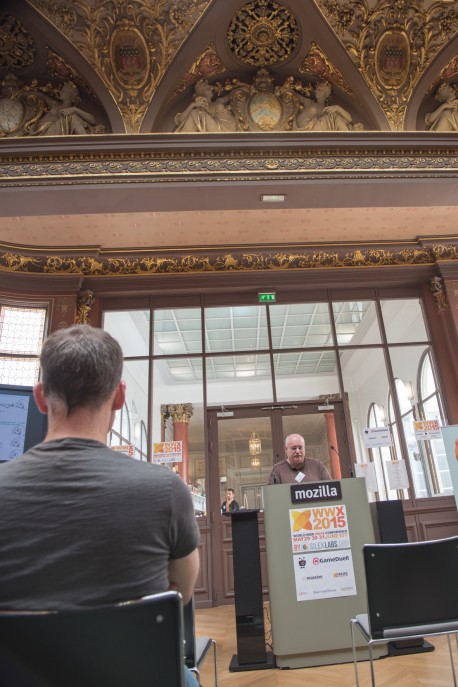 #WWX2015 at 12:20pmUTC2, @ElliottStoneham ll tlk about his TardisGo #haxe project and Go libraries in Haxe. "Prospect for using Go libraries

— Silex Labs (@silexlabs) May 30, 2015
This #wwx2015 talk may also be of interest to #golang developers, info & live stream http://t.co/33fYv3PC3f https://t.co/0fMfrFS3zY

— TARDIS Go (@TARDISgo) May 30, 2015
Now @ElliottStoneham is on, trying to merge @golang and #haxe! #wwx2015

— Jb Richardet (@JbIPS) May 30, 2015
Nude detector in @golang #wwx2015 😀 pic.twitter.com/3xnBQgPmCA

— Khaled Garbaya (@khaled_garbaya) May 30, 2015
Do you have something to ask @ElliottStoneham ? However you ask, he won't show more nudes 😉 #wwx2015

— Jb Richardet (@JbIPS) May 30, 2015
#wwx2015 was a joy: #haxe developers are a diverse, inspiring, creative and friendly group + @silexlabs really looked after us. …2016? Yes!

— Elliott Stoneham (@ElliottStoneham) June 2, 2015
#WWX2015 video: "Prospects for using Go lib in #Haxe " by @ElliottStoneham @TARDISgo http://t.co/FlFw0DUKt2…raries-in-haxe @golang #golang

— Silex Labs (@silexlabs) July 24, 2015