Modern Design Theme is a free corporate theme for Silex
This Silex theme has been made in order to test the beta version of Silex v1.6.3. I share it with you because it is very simple and easy to customize with your content.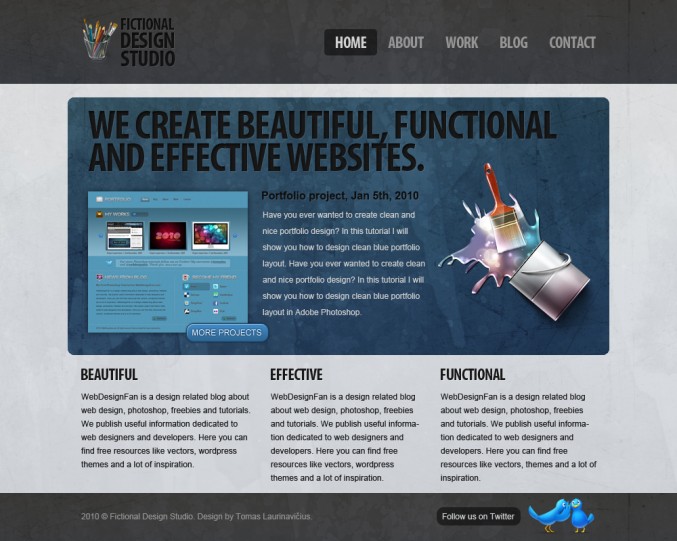 I have found the design in the great article 20 High Quality, Extraordinary & Free Web PSD Templates by Kendra Gaines. It took me 1 hour to make it a Silex site, starting from the psd template provided by the author. The license of this theme is the same as the license of the design (which I could not find… hum).
Here is the online demo of this great theme, which you can install from within your manager (after downloading Silex).