Install new fonts on your Silex server
25 February 2011
This tutorial will show how to add new fonts to your publication.
The fonts installation is based on the same principle as new items installation.
Go in your Manager and follow these instructions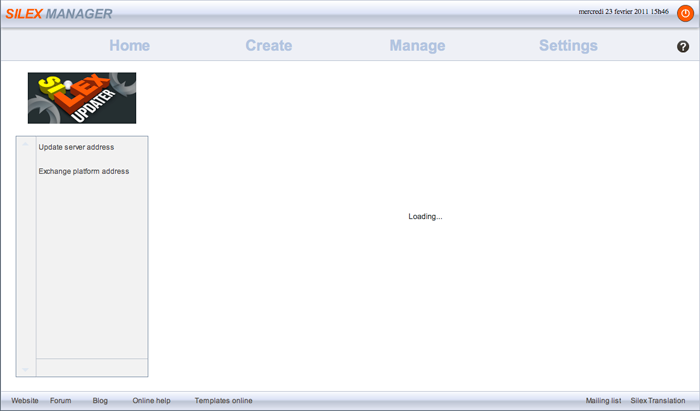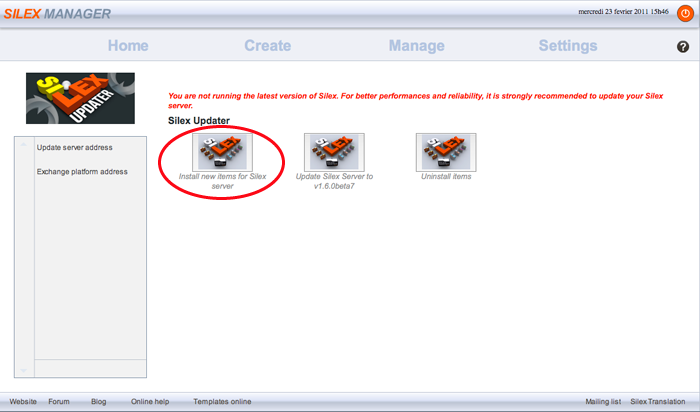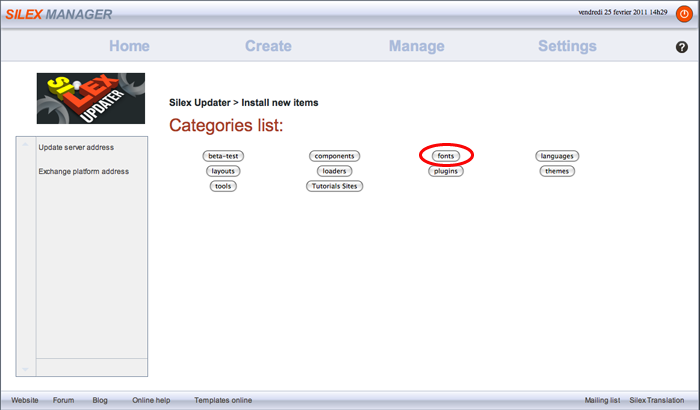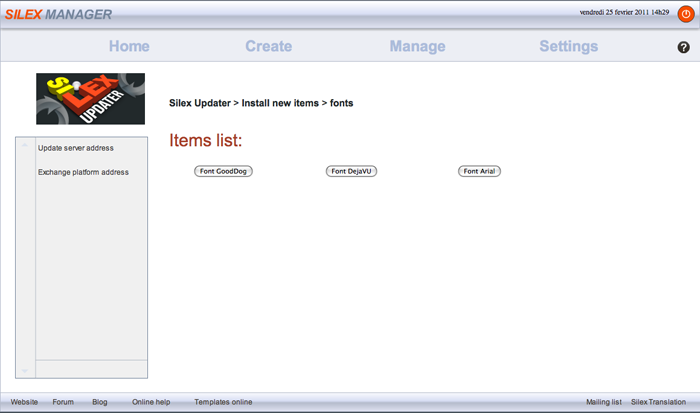 Select the wanted font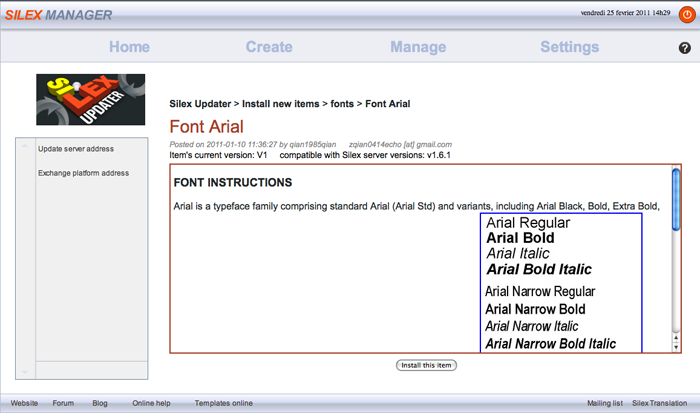 Click on "Install this item"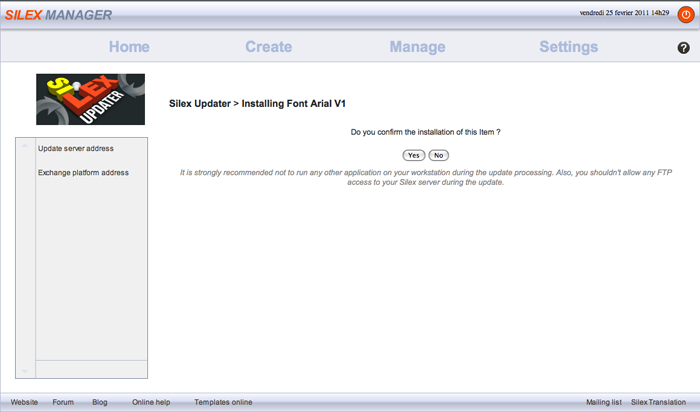 Confirm the installation by clicking "yes"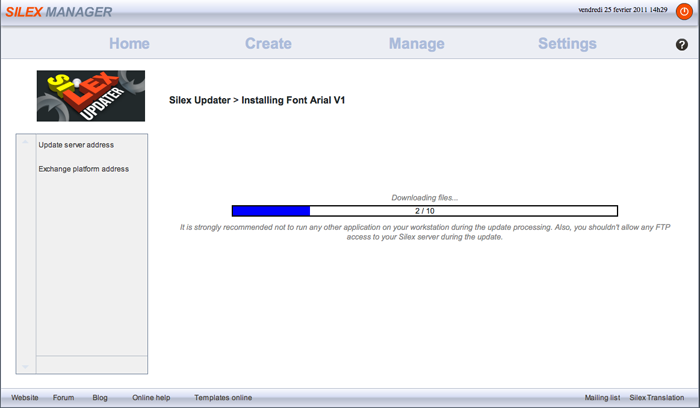 Just wait…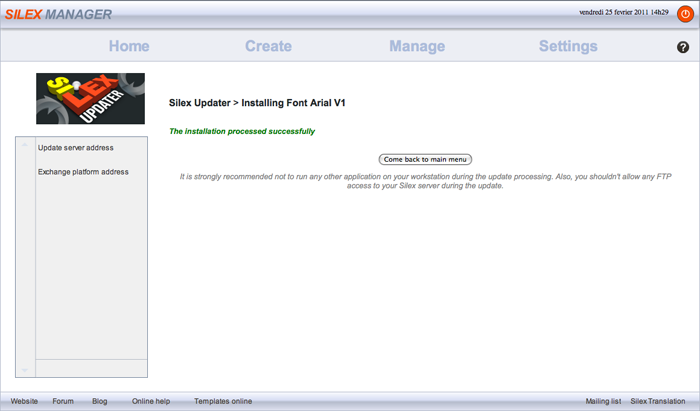 The installation is done and your font is now installed.
Then go in the rubric of your Manager, select the publication to which you want to add the font to, select "Fonts" category and follow these instructions

Click on "Activate a font"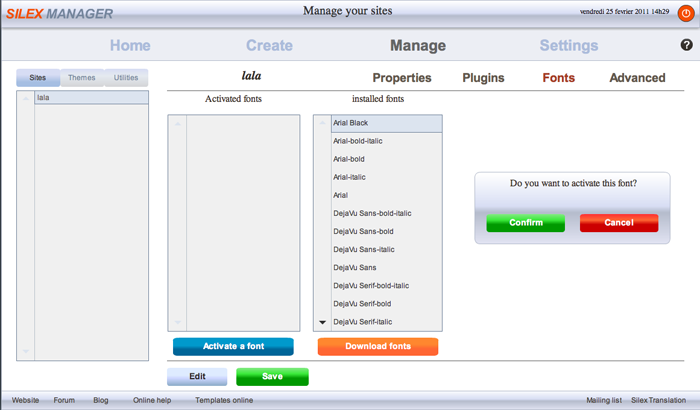 Choose the wanted font in the list, confirm and save.
Note : you can activate fonts only one by one - no multiple selection is possible
Now you can use the activated fonts in the concerned publication.
This tutorial is finished !