Srikanth Ganapavarapu

's speech at the world wide Haxe conference WWX2015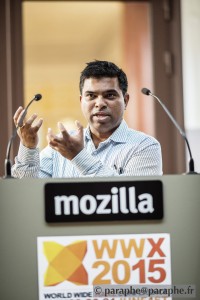 Srikanth Ganapavarapu is Senior Performance Engineer at TiVo, Inc. Much of his career starting 1996, Srikanth enjoyed leading efforts and being hands-on in solving large scale scalability challenges. Currently at TiVo, Srikanth is excited to be part of the team that works hard at improving performance of the UI application that has to compete for resources with higher priority programs on a versatile embedded device. Srikanth was introduced to Haxe in winter 2012. Since then, it's been a wonderful ride of learning, adapting, and contributing. For him, Haxe holds the promise of many possibilities and excitement in treading uncharted waters.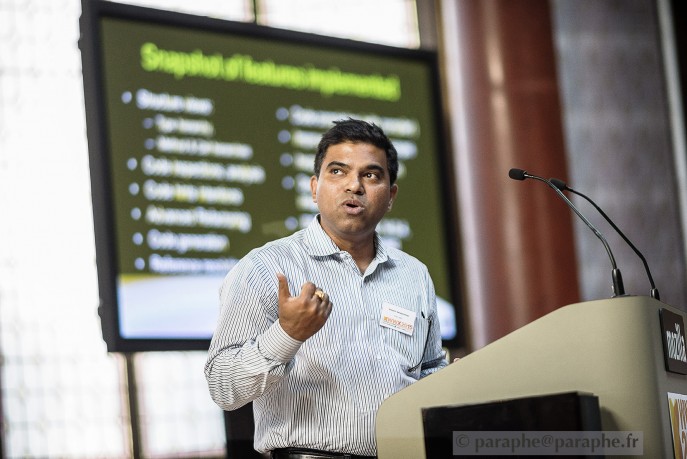 In this lightning talk "IDE choice at TiVo", Srikanth shares an overview of progress made in enhancing Haxe language support in IntelliJ IDEA. It touches upon high level technical details on work done and the roadmap ahead. He shows us why it makes sense for the Haxe developer community to adapt IntelliJ IDEA as their first choice – be it for enterprise level development needs or as an individual programmer.
Slides of « IDE choice at TiVo »:
Watch the video:
Thanks @silexlabs
It was inspiring #Haxe #wwx2015
Kha, Ufront, Lime/OpenFL for game consoles, 'sepia' are top of my list

— Srikanth G (@sganapavarapu1) May 31, 2015