Andy Li's speech at the world wide Haxe conference WWX2015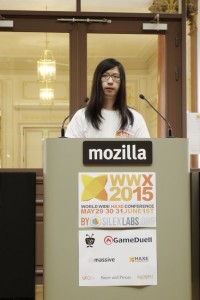 Andy Li is a PhD candidate in the School of Creative Media, City University of Hong Kong. Andy is the guy who introduced and has been maintaining CI for the Haxe Github repository for about 2 years. His primary research interests fall in the fields of human-computer interaction and augmented reality.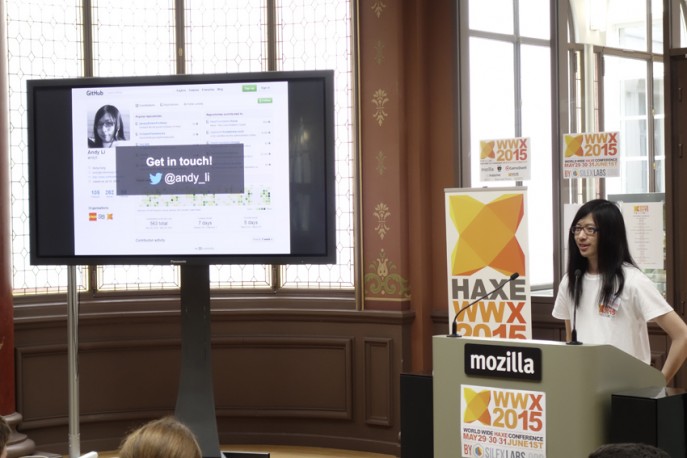 In this talk « Continuous Integration for Haxe Projects », he presents how to set up continuous integration (CI) services, like TravisCI and AppVeyor, to automatically test our Haxe code for every commit. He also discusses some interesting use of CI that could be useful no matter we are building games, mobile apps, websites, or writing novels.
slides of « Continuous Integration for Haxe Projects »
Watch the video:
@andy_li just showed how to continuously integrate your README files! @andy_li WILL CRUSH ALL BUGS, even simple misspellings 🙂 #wwx2015

— Todd Kulick (@kulick) May 31, 2015
#wwx2015 great to see @andy_li get some applause for his work on CI

— Justin Donaldson (@omgjjd) May 31, 2015
@andy_li thanks!Really good talk! I was thinking maybe you want to write a page in the haxe manual about how to use CI? Just a simple guide.

— Mark Knol (@mknol) June 1, 2015
@andy_li it was really awesome!

— josefiene pertosa (@Fiene_P) May 31, 2015
@andy_li @Fiene_P Great talk, easy to get started and exciting

— Boyan Ololoevich (@As3Boyan) May 31, 2015