A countryside theme
09 February 2011
A new theme online !
For those that were waiting for it…the Agro theme has just arrived on the exchange platform.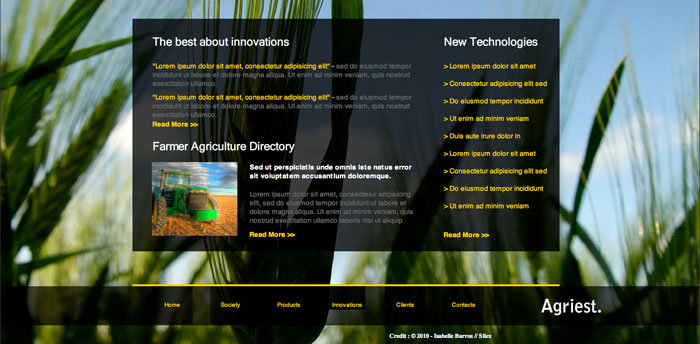 This very simple theme has the particularity to have a slideshow as background, visible on all the pages.
New : this theme is given with a complete functional description in order to help you understand its structure, and then, adapt it easily to your needs.
Enjoy !