The client generator allows you to generate fully functional client projects including:
service classes that expose your service methods so that you can call them easily.
a GUI class to access each service. These are great to make back offices.
project files to wrap them all and hit the ground running.
For more details on available generators, see here.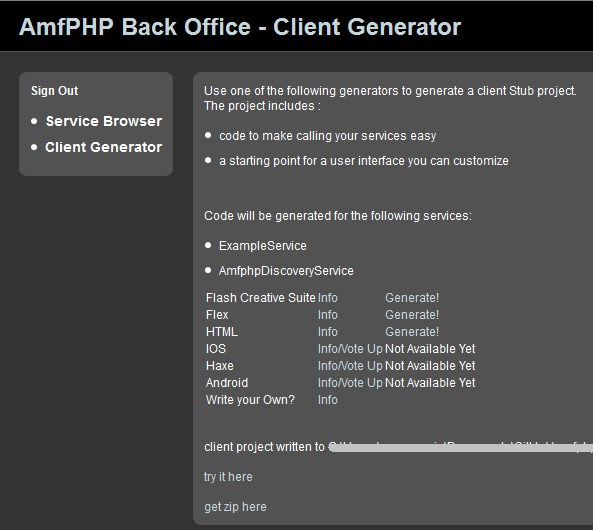 Please note that the Back Office relies on the AmfphpAuthentication, AmfphpIncludedRequest  and AmfphpDiscovery plugins, so it won't work without them.